The OCFJC Foundation provides empowerment and prevention resources to victims and families whose lives have been impacted by family violence. Our long-term goal is to empower survivors of family violence to lead sustainable and violence-free lives.
Unfortunately, demand for our services continues spiraling up. Increasing numbers of women, children and elderly adults are at-risk of becoming victims of family violence, often at the hands of people who were themselves victims of violence.
Our programs are supported by our generous community members and other committed sponsors and private foundations.
The OCFJC Foundation supports two programs: Empowerment & Violence Prevention Programs and Direct Victim Assistance.
All of our programs are taught at the OCFJC, as well as at community centers, schools, apartment complexes and a variety of additional locations throughout Orange County. The OCFJC and Foundation are built on the premise that we are stronger together. As such, we continue to collaborate with key community organizations to deliver the most effective and strategically placed programs possible.
Youth Prevention and Empowerment Programs
Children who witness violence at home and/or in the community need to develop healthy and nonviolent strategies to cope with every-day stresses. Our youth violence prevention programs empower young people with the necessary knowledge and skills to break the cycle of abuse.
The Kids Creating Change program is for elementary school-age children (5-12) and covers:  conflict resolution/playground bullying; anger management; communication skills; physical health; and, effective family communication (combined parents and children, with breakout sessions).
New classes begin October 10, 2023.
The Real Teens, Real Talk program is for junior high and high school-age teens (13-18) and covers self-esteem; communication skills; college preparation; goal-setting; healthy relationships; anti-bullying; and setting boundaries.
New classes begin October 10, 2023.

Family Empowerment and Prevention Programs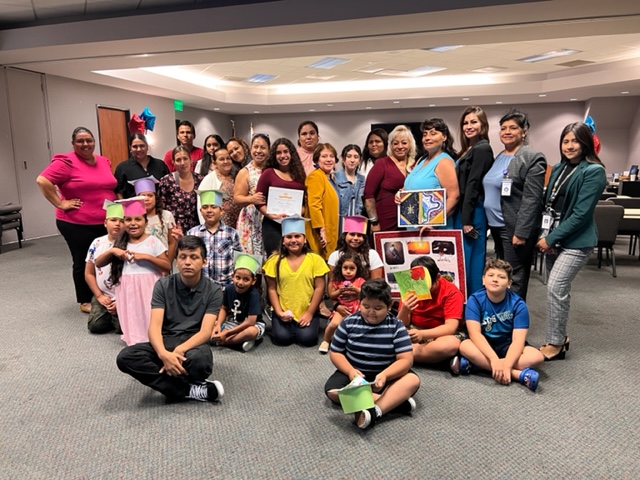 Parents Creating Change is a 10-week empowerment and violence prevention program developed to foster positive parenting, self-esteem, conflict resolution, life skills and healthy relationships for parents. The program is currently only offered in Spanish.
New classes begin October 10, 2023.
Direct Assistance
The OCFJC Foundation provides basic assistance to selected graduates of our empowerment and violence prevention programs through three annual projects: Back to School and Adopt A Family.
We also offer a mentoring program, dance classes, one-day field trips and parent programs on an ad hoc basis.
Para Hispano hablantes, por favor de contactar a Leticia Sanchez lsanchez@ocfjcf.org o llamando al 714-765-1635.
For information in English, please contact Letizia Alcibar at lalcibar@ocfjcf.org or 714.742.1635