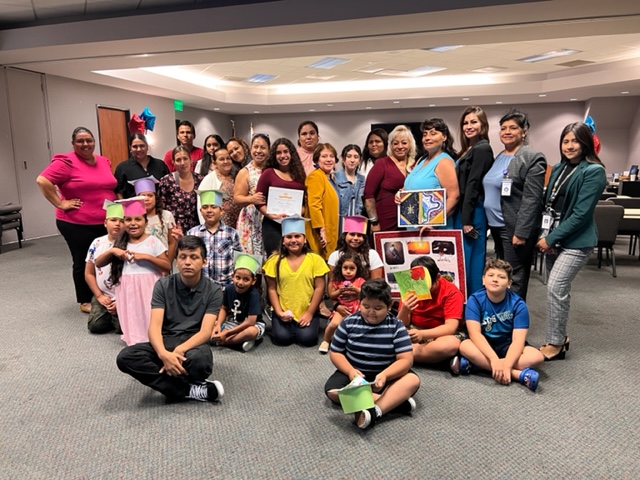 Kids Creating Change is a 10-week empowerment program which provides young people with the knowledge and skills to lead healthy and non-violent lives. This program is for children ages 5-11. Topics include conflict resolution, bullying, self-esteem, anger management and stress management.
Niños Creando Cambios es un programa de empoderamiento de 10 semanas que provee a jóvenes con conocimiento y las herramientas para llevar una vida saludable y evadir violencia. Este programa es para niños de edades 5-11. Temas a tratar incluyen resolución de conflicto, Bullying, Autoestima, Control de Ira, y cómo manera el estrés.
Proxima serie de clases, "Kids Creating Change" comenzara Octubre 11 de 4:30pm -6:00pm en el Centro Familiar de Justicia 150 W. Vermont Anaheim, CA 92805.
Para registratciones, por favor de contactar a Letizia Alcibar 714-765-1635 o lalcibar@ocfjcf.org
WHEN & WHERE
The next Kids Creating Change series of classes will start on October 10th 2023 at the OC Family Justice Center located on 150 W. Vermont Ave Anaheim, CA 92805. All programs are conducted in person.
CONTACT
Please contact Letizia Alcibar lalcibar@ocfjcf, or call 714-765-1635