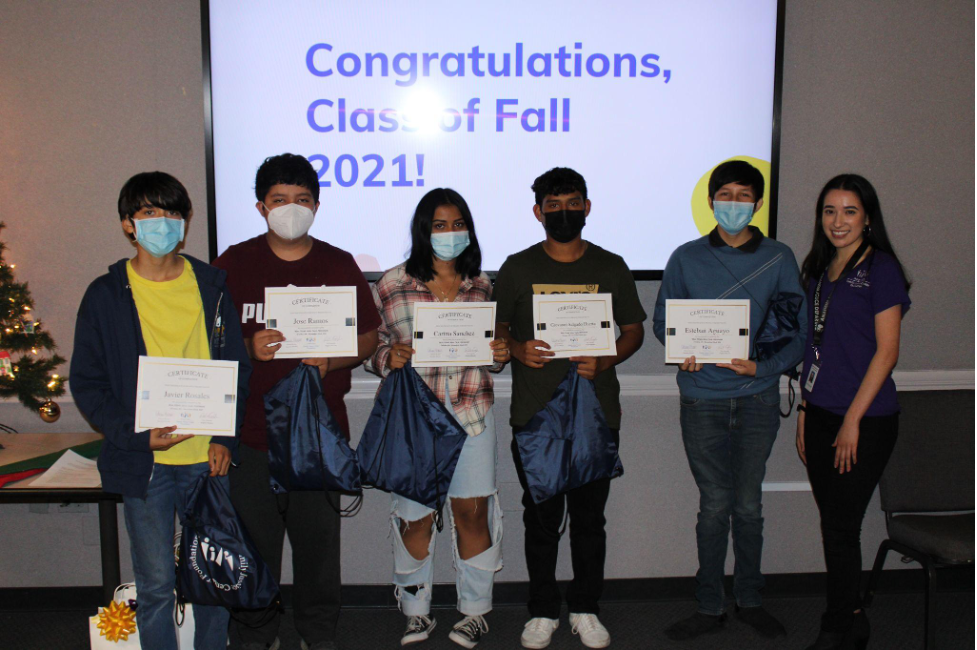 All programs are now being facilitated in person.
Join us for a 10-week program where you will have the opportunity to explore and discuss topics that interest you. Open to all youths ages 13-18 years old at no cost to attend!
Acompañanos en este programa de 10 semanas en el que tendrás la oportunidad de explorar y discutir temas que te interesen. Abierto para todas las edades de jóvenes entre 13-18 años de edad sin costo para asistir.
Inspire and create change in your community (Inspirar y crear cambio en tu comunidad)
Raise awareness of social issues through creative

multimedia projects ( Crear conciencia sobre temas sociales

agraves

de proyectos creativos de multimedia)

Talk about important issues: healthy

relationships, peer pressure, self esteem, bullying,

anger management, and college planning ( Hablar sobre temas importantes: Relaciones saludables,

presión social, bullying, manejamiento de ira, planeamiento de colegio)
Form friendships (Crear amistades)
Have fun (Divertirte)
WHEN & WHERE
Next Real Teens Real Talk series of classes will start on October 10, 2023 from 4:30pm-6:00on at the Orange County Family Justice Center located on 150 W. Vermont Ave Anaheim, CA 92805.
All programs are conducted in person.
El proximo set de clases "Real Teens Real Talk" empezara 10 de Octubre, 2023 desde las 4:30 pm – 6:00 pm en el Orange County Family Justice Center ubicado en 150 W. Vermont Ave Anaheim CA, 92805
Todos los programas se llevaran a cabo en persona.
CONTACT
Questions? Contact Letizia Alcibar at lalcibar@ocfjcf.org, or call 714-765-1635.